| | | |
| --- | --- | --- |
| 2004-02-11 | | Image 27 of 47 |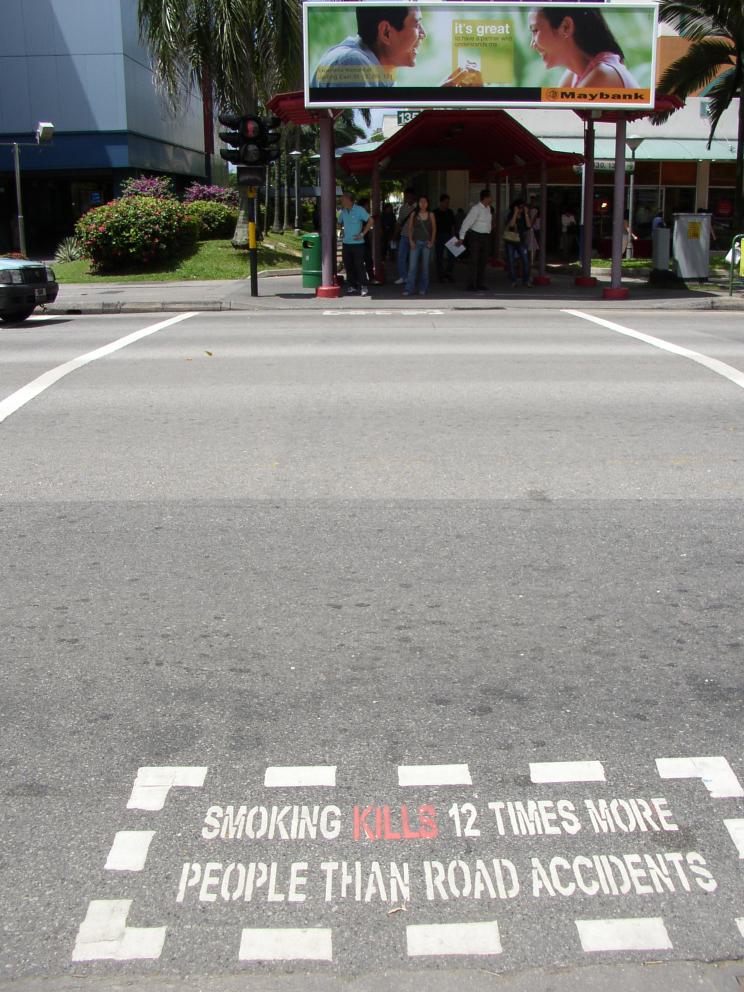 Auch in Deutschland gibt es Gruppen, die meinen Rauchen würde viel mehr Menschen töten als der Straßenverkehr - das wären also an die 100.000 jährlich. Man kann aber meiner Meinung nach einen 70jährigen, der jahrelang geraucht hatte und schließlich an Krebs gestorben ist (der auch durch was anderes ausgelöst worden sein könnte), nicht mit einem gesundheitsbewussten 15jährigen vergleichen, der eines Tages plötzlich von einem eingeschlafenen Autofahrer vom Rad geholt wird.
Other countries also have groups claiming that smoking would kill many more than traffic accidents. But in my opinion you cannot compare a 70 year-old who died of cancer (that might even have been caused by something else) to a fit and health-conscious 15 year-old who one day suddenly gets knocked off his bicycle by a sleeping car driver.