| | | |
| --- | --- | --- |
| 2003-11-27 | | Image 23 of 75 |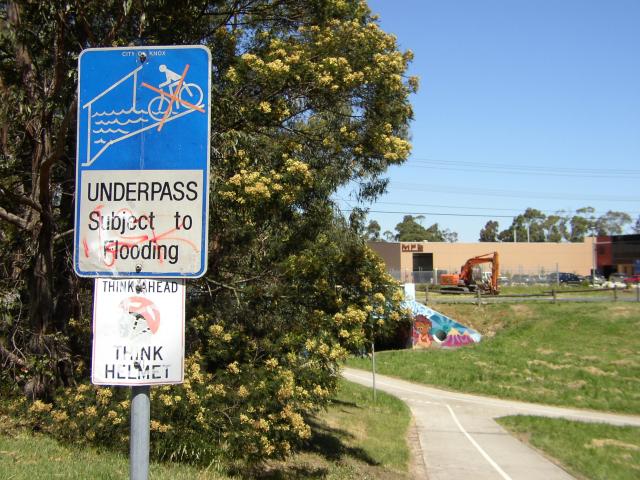 Australien hat einfach die besseren Verkehrsschilder für Radfahrer! Hier beschränkt sich die Auswahl nicht, wie in Deutschland, auf Radweg (Ende) und Radfahrer Absteigen sondern es gibt langsam fahren, diese Warnung vor Überflutung, Warnung vor niedriger Decke, Umleitungen, Zebrastreifen, Absteigen (aber nur wenn's wirklich gefährlich ist), Warnung vor Gefälle...
Australien just has better road signs for cyclists! Here the selection is not, like in Germany, restricted to (End of ) Bike Path and Cyclists Dismount but there is cyclists slow down, this warning from flooding, warnings on low underpasses, detours, zebra crossings, Dismount (but only if it's really dangerous), Warnings on steep descents...