| | | |
| --- | --- | --- |
| 2003-12-02 | | Image 40 of 75 |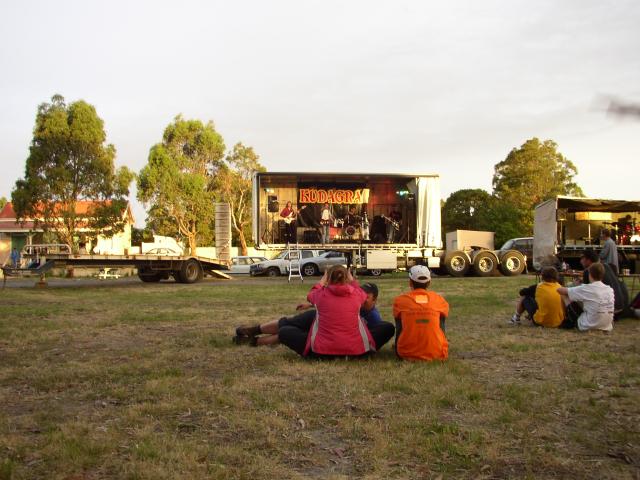 In den kleinen Orten, in denen wir mit unseren 3500 Rad-Tourern die Einwohnerzahl oft genug vervielfacht haben, "war schon mal das Mobilfunknetz, sofern überhaupt vorhanden, überlastet, alle Geschäfte hatten länger auf, die Haupstrasse wurde für Autos gesperrt und es gab allerlei Vorführungen wie z.B. Tanz, das Auseinanderschneiden eines Autos vom State Emergency Service oder einfach Musik-Gruppen"...
In the small towns where we 3500 cyclists often enough multiplied the population, the mobile network, if existant, broke down occasionally, all shops were open till really late, the main road was closed for cars and there were all kinds of presentations like dance, the State Emergency Service cutting a car to pieces, or just bands...